Sublimation is a method of food preservation when fruits are first quickly frozen at ultra-low temperatures, leading to the appearance of small ice crystals inside, and then all the moisture is evaporated just as quickly. The result is dry, but tasty and healthy berries or fruit. This method of making tea is the basis of the family business of Khrystyna and Petro Zhukov.
However, this word has another meaning too. In psychology, sublimation is one of the protective mechanisms of an adult, which consists in overcoming inner tension by redirecting energy to socially acceptable goals. This is what the young couple went through before creating their own brand. In it, they wanted to show the warm Sea of ​​Azov and the blue-eyed mountains of the Carpathians. And no sugar – the war is here.
Mariupol has become a place of strength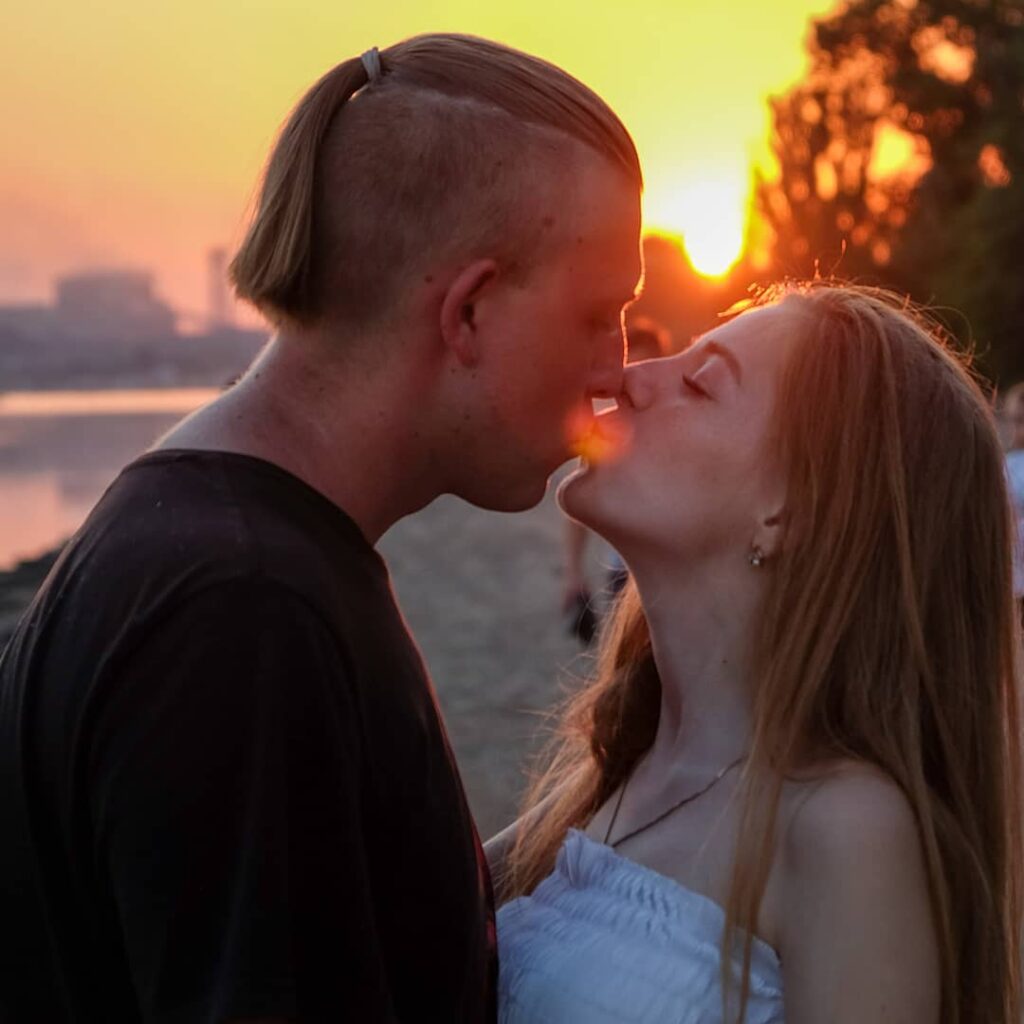 Khrystyna and Petro Zhukov met in Mariupol, where the girl came during her tour of Ukraine. Khrystyna was born and raised in Lviv. The city is popular not only with Ukrainian tourists – you can often meet visitors from other countries there.
At that time, Mariupol was just beginning to slowly recover from the war and get rid of the reputation of "an industrial working city" with bad ecology. The city 30 kilometers from the front line was actively developing: parks were restored, squares were reconstructed, and local authorities began to pay more attention to tourism, an area unusual for Mariupol.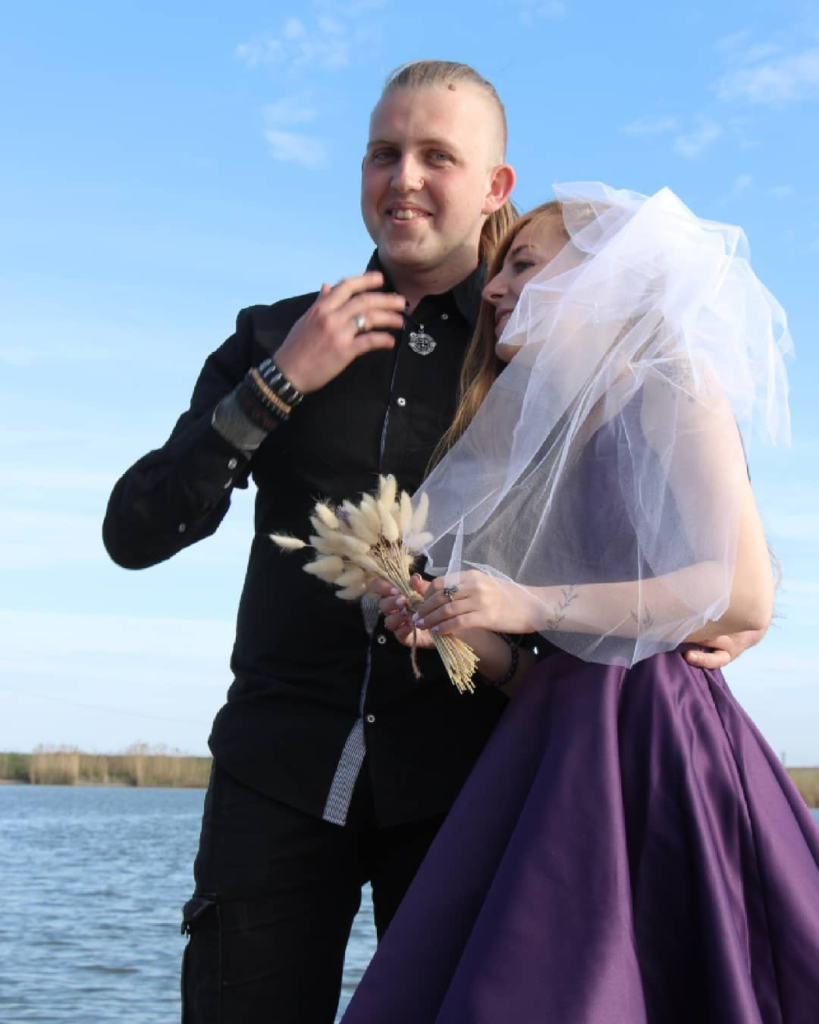 "I went to Mariupol because everyone I knew said there was nothing to see there. I was sure that was wrong, and I wanted to see the city myself," Khrystyna recalls.
One day she hitchhiked more than a thousand kilometers from the west to the east of Ukraine. She admits she had never even seen the city on a map before. So when she first saw the gentle and warm coast of the Sea of ​​Azov, which was right in the city, she was genuinely surprised.
Petro suggested admiring the evening city from the observation deck of the "Tower" tourist center, created on the basis of an old water-pumping tower — a true architectural monument with more than a century of history.
Khrystyna liked the view of evening Mariupol very much. However, not only Mariupol. She and Petro quickly fell for each other, and Khrystyna decided to stay in the city a little longer. Then she went to Lviv, packed her things and moved to Mariupol to live with Petro.
They had their favorite places: the tower where they first had the opportunity to get to know each other well, and, of course, the sea. The couple recalls how they loved to admire the sunset on the left bank of Mariupol and share these moments with friends.
Got out of hell
In 2020, Petro and Khrystyna got married. They rented housing together, traveled, and had a dog. They built their happiness brick by brick. Two years later, the couple went to Barcelona. They returned to Ukraine on the eve of a full-scale invasion.
"I remember sitting in Barcelona airport and watching the news that Putin had recognized the 'independence' of the so-called 'LNR/DNR,'" says Petro.
But despite the disturbing news, they decided to return to Mariupol – Peter's family, friends and a dog were there. They couldn't just leave them, all of a sudden. They were on the train when the invasion began.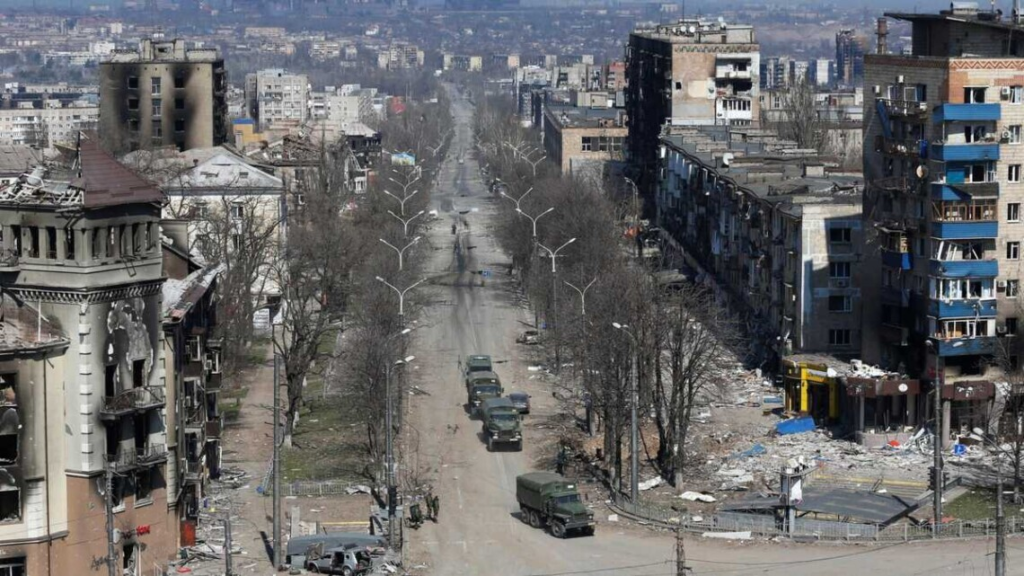 Very soon the situation in Mariupol approached a humanitarian catastrophe. There was no electricity, water or gas since the first days of March. People had to cook over fires outside the houses. Many died because of it.
"I was concerned about my family, not myself. My family lived on the left bank and we lost touch almost immediately. And at that time, people who were getting out of there to the city center said: one house is gone, another is destroyed, the roof has been blown off one more, and so on. We didn't know what to think," says Petro.
He also worried about Khrystyna. One day, a shell hit their house. Petro was downstairs, near the entrance, and Khrystyna was in the apartment. The sound was very loud, the house shook badly, and the glass flew out of the windows.
"Petro came upstairs to me, probably, in a second, to check I was all right. Fortunately, everything was fine," Khrystyna recalls.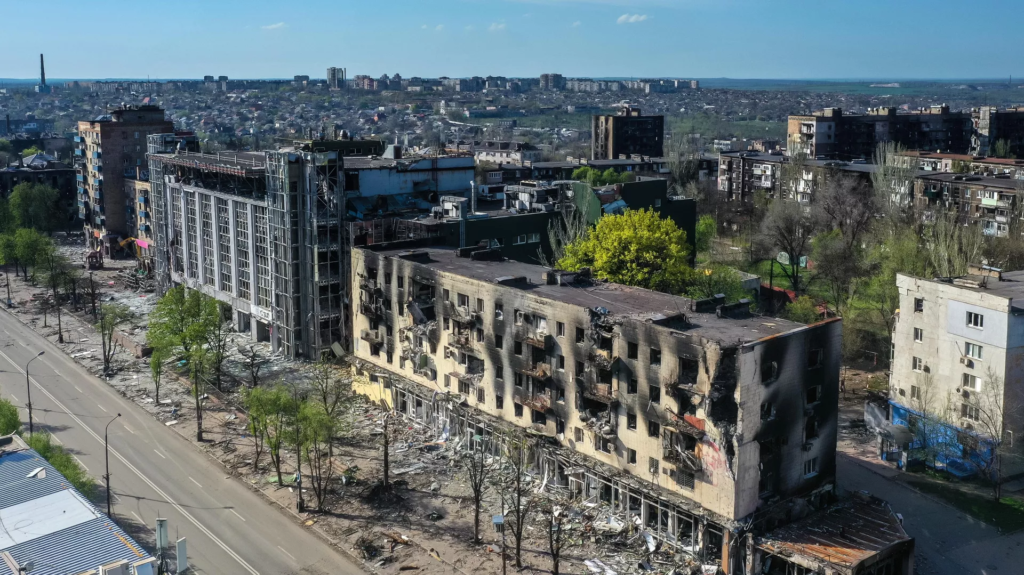 The couple left the city in mid-March, packing a few things and taking their pet with them. They had to spend several days in an occupied village nearby. They remember how, despite the occupation, they saw the Ukrainian flag there. And that gave them strength to endure. But it was dangerous for young people with a pro-Ukrainian position to live under occupation. They did not want to have anything to do with the country that came to their land with the war.
On April 1, the couple moved to Lviv. There they learned that a projectile had hit their house. Their apartment burned down, and their neighbors died when they went outside to smoke.
"If we had been there, we probably would have died too, because we often went out together," says Petro.
Only fruit and no sugar
It took the couple several months to recover from what they had experienced. Being in the epicenter of hostilities took its toll on them. Although sometimes it seems that they have survived everything, russia reminds of itself and its terror. On October 10, after russia's massive shelling of Ukrainian energy infrastructure facilities, Khrystyna and Petro remembered their terrible weeks in Mariupol without connection and electricity.
But you have to live on, help your country. And then the couple launched a family business: an online store of teas made from sublimated fruits and berries.
"I have thought of some way to make delicious tea without using pureed berries or fruits for many years. A puree is presented as something fresh and natural, but in fact it contains many additives and antioxidants for preservation," explains Petro.
It took them a very long time to achieve their goal: they chose an optimal combination of ingredients for the best taste, developed a logo and package design.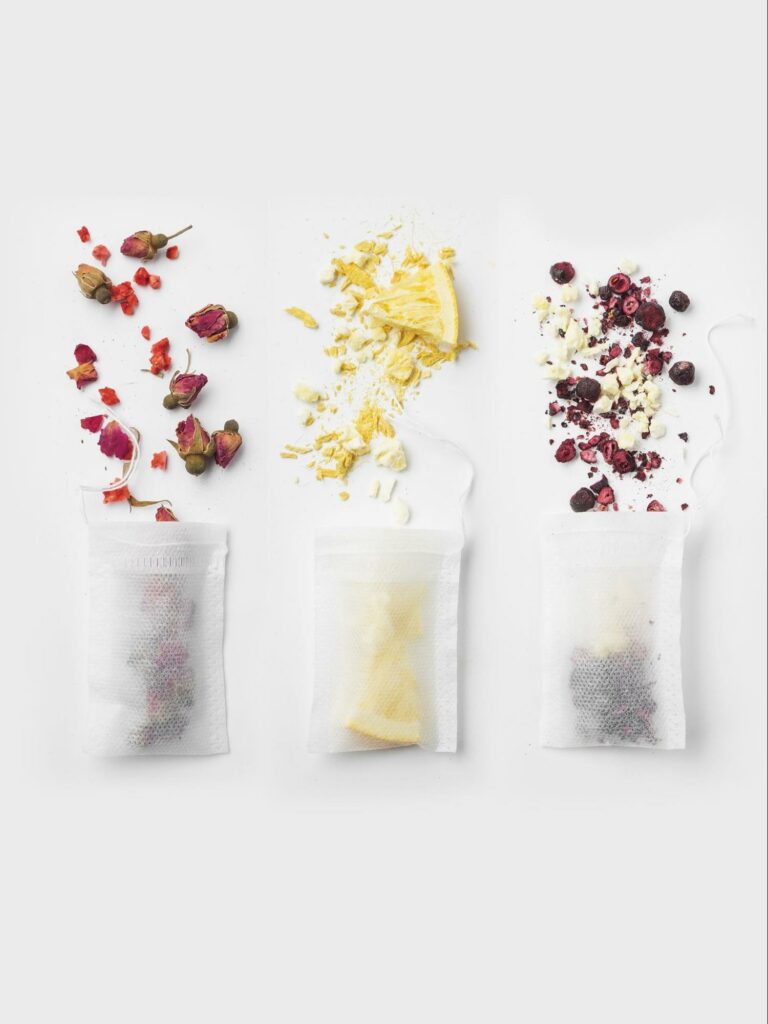 Petro's extensive experience in the field of hospitality came in handy here. He worked in various catering facilities and coffee shops of Mariupol, visited many coffee culture festivals and seems to know everything about tea.
Khrystyna promotes the online store in social media. She has a rich experience in this.
By the way, the brand name was not chosen by chance. The word MounSea is formed from two English words: mountains and sea. The secret lies in the couple's place of residence, because Khrystyna is from Lviv, with the majestic, picturesque Ukrainian Carpathians nearby, and Petro is from Mariupol with its warm Ukrainian Sea of Azov.
Khrystyna and Petro receive orders from different parts of Ukraine, and are happy to send tea to our defenders on the front lines.
"We try to support the Armed Forces. Like any Ukrainian, we have friends at the front. And we sent them our first packages with tea even before we launched the online store. One of our friends is currently in the Kherson sector. He really liked our tea. He says that after the trenches, this is exactly what he needs to warm up. He promised to place an order immediately after we launch, and so he did," says Petro.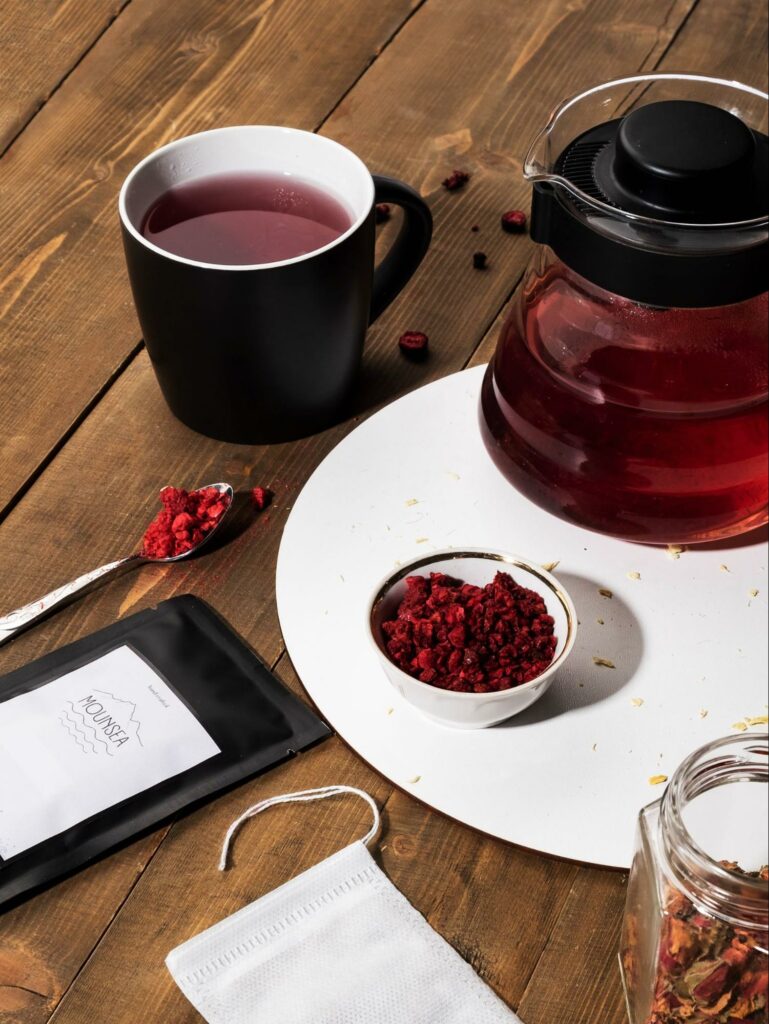 The couple is currently developing new formulas and planning to expand further. Petro assures that they still have something to surprise us. And they also dream of returning to Mariupol, walking along the coast of their beloved Sea of ​​Azov. And their dream will certainly come true.
Tetyana Zhuk, Mariupol-Lviv
24.10.2022