Commissioner for Human Rights Liudmyla Denisova: Russian occupiers destroy Ukrainian libraries and books.
The aggressor country of the russian federation damaged or destroyed almost 60 libraries as a result of the shelling of the territory of Ukraine, and almost 4,000 libraries found themselves in the temporarily occupied territory.
According to the director of the Ukrainian Book Institute Oleksandra Koval, the Chernihiv Library for Youth, the Donetsk Library for Children, the Makariv Public Library, and the Library named after Korolenko in Kharkiv is one of the oldest and largest bookstores in Ukraine.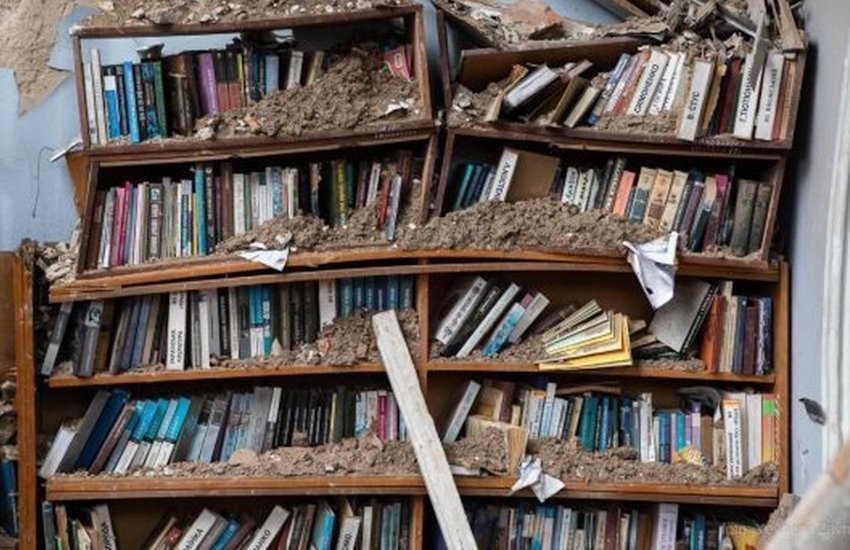 "The situation with 20 libraries in Mariupol is unknown", – said Denisova.
In the temporarily occupied territories, russian troops are destroying not only the buildings housing libraries, but also Ukrainian books, including textbooks on history and Ukrainian literature. The so-called "military police" confiscates Ukrainian fiction and historical literature from libraries in the Luhansk, Donetsk, and Kherson regions.
Such actions of the aggressor violate Articles 4 and 5 of the Hague Convention for the Protection of Cultural Property in the Event of Armed Conflict. According to Article 8 of the Rome Statute of the International Criminal Court, this is a war crime.