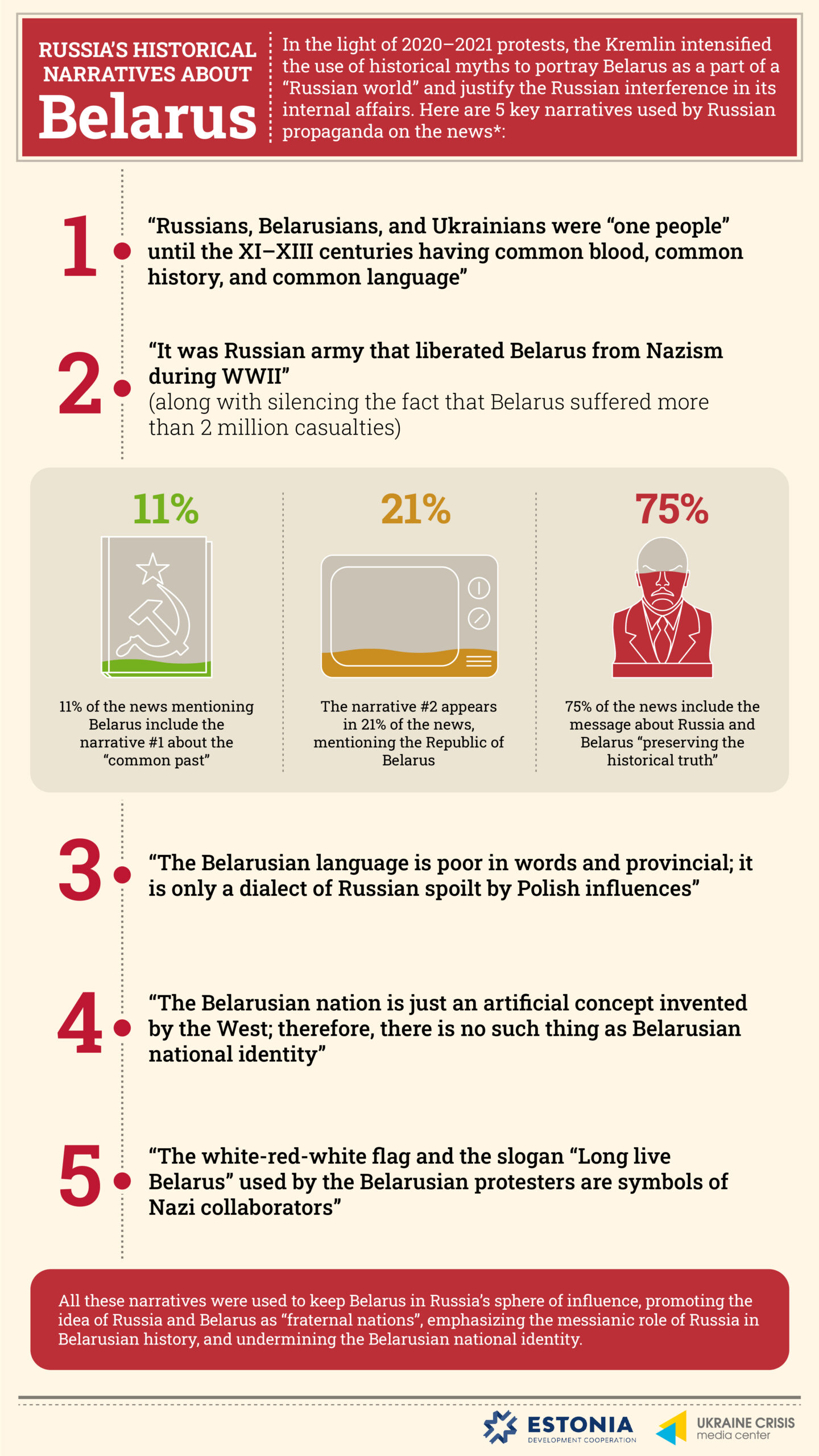 The Kremlin's historical revisionism targeting Belarus intensified a lot due to the pro-democratic protests in Belarus in 2020-2021.
As one of the key components of the Russian disinformation system, historical narratives aim to portray the states Russia deems part of its influence sphere as "fraternal nations" with Russia playing the role of a "big brother".
How does Russian propagandistic TV manipulate the history of Belarus?
We defined the key narratives used on the Kremlin-controlled media in this infographic.
It was prepared within the study Russian Disinformation About Belarus: Main Topics and Narratives of 2020, conducted within a joint project with the Estonian Centre for International Development.