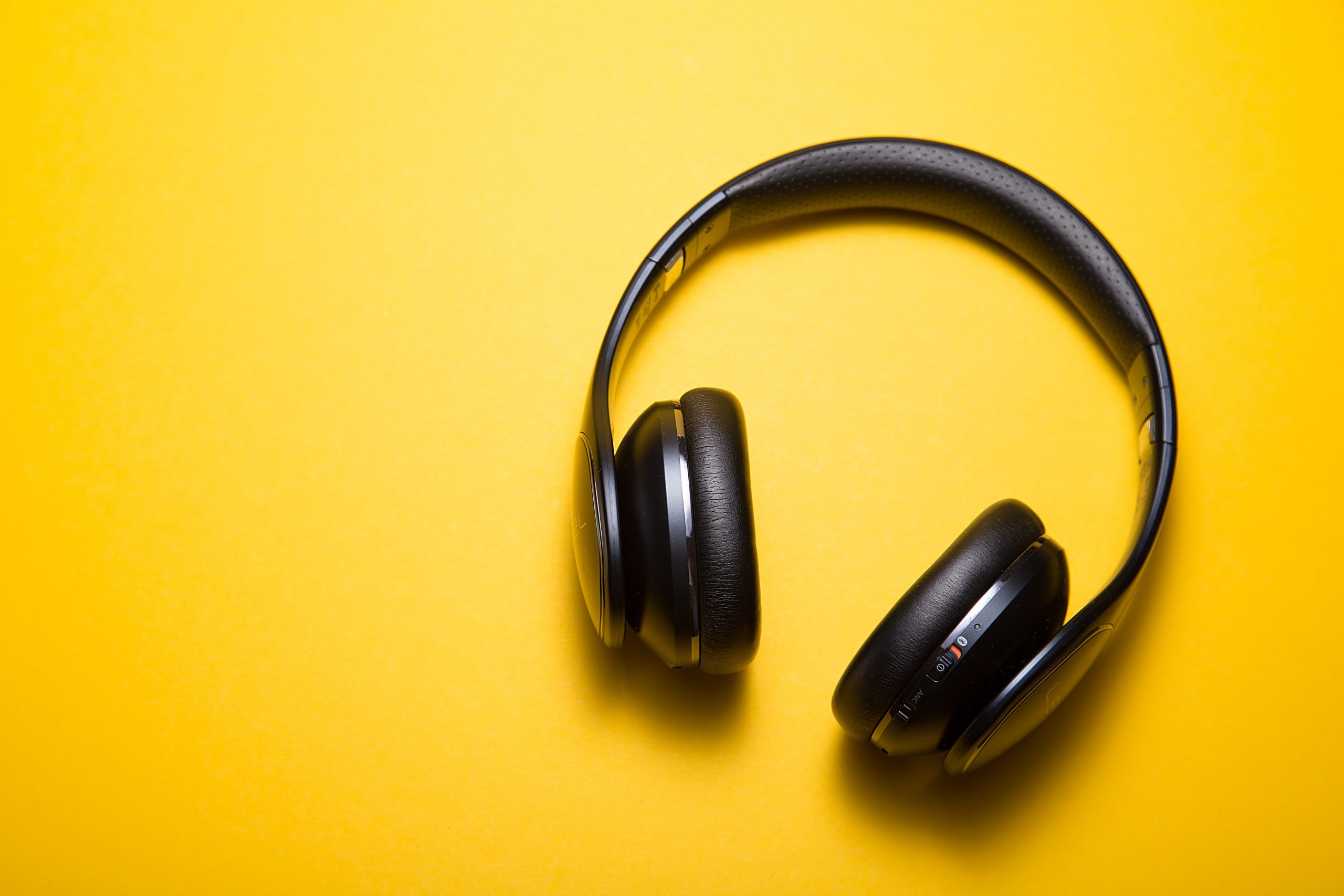 New Ukrainian Music
As Go-A keeps conquering the music charts all over the world after the Eurovision song contest, the world community keeps discovering new Ukrainian music. Every musical genre can be a journey to the heart of music but we prepared a brief overview of the most common trends that will help to feel the pulse of the contemporary musical phenomenon of Ukraine. In 2014, the Revolution of Dignity contributed to the surge of interest in both discovering roots and facing the future while developing national identity on all levels, including art. All this has led to bold experiments with genres and styles. And that is what makes new Ukrainian music a unique phenomenon worth exploring.
Becoming Electronic
Contemporary electronics in Ukraine came a long way from a naive obsession with synthetic sound to both intellectual and refined music. Today, it is a meta-language, a platform where all genres and historical eras can communicate looking for some common sound. The electronic scene is erasing the borders between time and space, combining academic music with techno and house, baroque aura, and modern arrangement. From an iconic Skryabin sound, (inspired by Depeche Mode and The Cure) to YUKO, Ukrainian electronics is the music that can give a new life to either sound of nature or folk melodies.
Also, it would be a crime against music not to mention Ukrainian rave culture which found its expression in [СХЕМА] rave parties and festivals of electronic music such as "Strichka" (Ukrainian for "ribbon"). During the lockdown, Ukrainian musicians had no other choice than to look for alternative ways to promote their music. One of the most creative initiatives was a series of live sets played by Ukrainian DJs in castles all over the country. A combination of wild nature, glorious architecture, and indefinite music became a powerful manifestation of the idea "Art conquers all" and helped Ukrainians to enjoy art even in times of uncertainty.
Zavoloka (the stage name of Kateryna Zavoloka, which has two meanings in Ukrainian: a maverick and a veil), both a designer and a musician, is representing Ukrainian electronic music at international festivals. Filled with house and techno sound with pure improvisation, her music remains authentic and very Ukrainian to the bone. One of her most interesting tracks "Slavlennya" ("Glorification") contains real audio records taken during the Euromaidan.
Putting techno experiments, academic music, and avant-garde motifs into one melting pot, Ukrainian band "DZ'OB" (Ukrainian for "beak") found its own sound which can be described as an endless journey across the borders between various genres and styles. The creative search of this band is another proof that classical music never dies — it just transforms into different shapes, becoming one of the universal means of communication, accumulating the collective memory and experiences of many generations, becoming the bridge between past and future.
Another bold Ukrainian experiment is the band called "YUKO" which used both progressive electronic sound and archaic Ukrainian folk melos. Looking for authentic sound in ethnographic expeditions in Ukrainian villages, the band found the songs that keep the Ukrainian tradition and gave them a new life.
New folk music: rethinking the tradition
In the previous century, Soviet authorities tried to turn Ukrainian folk music into pop culture, creating some kind of a simulacrum — a bizarre mix of the academic style of singing and folk instruments. represented by the Veryovka Choir, bandura capellas, and folk music ensembles, this phenomenon was nothing less than a way to marginalize the Ukrainian culture, isolating it from "dangerous" western influences, placing the tradition to the symbolic ghetto, and finally reducing it to the role of kitch and sharovarshchyna (a term describing Ukrainian pseudo-folk culture). For this reason, western music was under a strict ban in the Soviet Union so the only way to listen to it was to do it illegally. In contrast to that, contemporary Ukrainian folk music has no fear of cross-cultural collaboration, intertextuality, and eclecticism. Such openness brought folk melos to a totally new level.
As the most popular Ukrainian band in the world, DakhaBrakha (Ukrainian for "give and take") band, is famous for creating perfectly chaotic ethno music mixing the styles and musical traditions of different nations into a unique harmony of fusion. Playing traditional music in an international way, this band manages to remain both cosmopolitan and very Ukrainian. As a result, rural folk songs come back to life, being put into a global context. Creating a powerful cocktail of the music of Carpathian mountains, Arab, Bulgarian and Hungarian motifs, Brazilian and Senegalese rhythms, and spectacular visual images, DakhaBrakha introduces the world to the new vision of Ukrainian culture.
Another experimenter, ONUKA (Ukrainian for "granddaughter", scene name of Nata Zhyzhchenko) is known for turning music into a space of freedom where the experimentality and boldness of electronic sound meet the archaic energy of folk tradition. Using Ukrainian folk instruments such as sopilka and bandura, ONUKA creates songs that contain both sounds of nature and urban motives proving that rethinking the tradition can be a way not only to keep up with the ancestors but also to build a new national identity. Filled with ideas of eco-criticism and mental health together with amazing visual images, the works of Nata Zhyzhchenko go beyond the musical sphere, experimenting with intermediality.
Another band, Zitkani (Ukrainian for "weaved together") is literally and metaphorically stitching together different melodies and approaches to musical logic. At the interface of Ukrainian folk melos, Brazilian ad African rhythms and percussion, a unique musical phenomenon was born. Crossing the borders between cultures, this music still manages to remain deeply authentic.
Rock hard, rap free
Ukrainian rock scene is a box of pearls as well. Thus, in addition to universally known bands such as The Hardkiss or Stoned Jesus which have already become iconic, here you can find an amazing retrowave played by Secret Avenue, canonic psychedelic rock performed by Atomic Simao or even a new genre of power country created by Pyriatyn.
Rap culture in Ukraine is not just about music. Full of humour, self-irony and even satyre, it is also a platform for social criticism. For instance, Ukrainian rap star Alyona Alyona speaks out publicly against bullying and all types of discrimination.
Another rap genius, Kurgan, represents a new generation of artists. Combining nostalgic retrowave sound with intertexts from pop culture and deeply philosophical poetry, he manages to be a trickster in some way, both romantic and endlessly self-ironic, creating music that is balancing somewhere in between naive art and postmodern philosophy. He also became one of the faces of "Zmova" (Ukrainian for "conspiracy"), a project created to draw attention to old buildings in Kyiv that have historical value and are in need of financing, and performed live in the reading room of Vernadsky National Library of Ukraine.
To sum it all up, new Ukrainian musicians are not only entertainers but also thinkers and experimenters for they crave for changes in art and society. They use music not only as a form of self-expression but also as a mediator, a communication platform for speaking out the problems of our civilization. Being a significant part of Ukrainian culture, music is not only a way to revitalize an old tradition and build a new strong national identity through speaking out to the whole world but also an amazing journey to the unknown lands of new beats, melodies and rhythms, a journey aimed to feel Ukraine and hear its unique voice.