Situation in the combat zone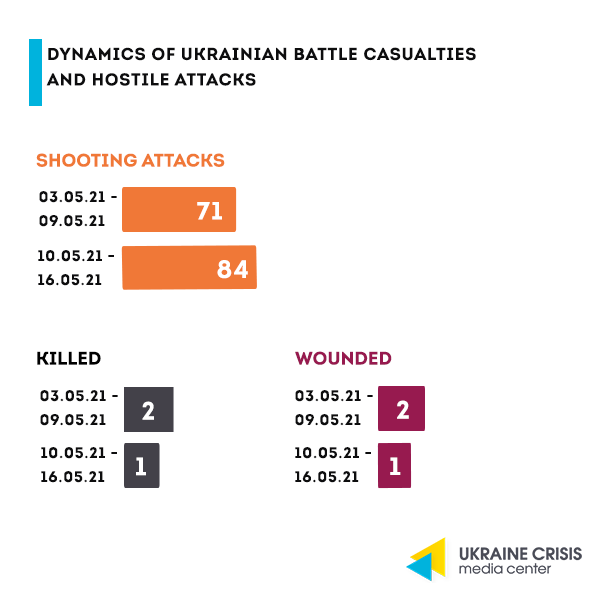 The situation in the combat zone in eastern Ukraine is turbulent. On May 16, Russia-backed militants violated the ceasefire 15 times, a morning report of the Joint Forces command reads.
Russia's proxies staged attacks on the Ukrainian troops near Novoselivka, Katerynivka, Novotoshkivske, Luhanske, Pisky, Starohnativka, Prychepylivka, and Troitske. On Sunday, they fired from mortars, grenade launchers, rocket-propelled infantry flamethrowers, and small arms.
There were similar attacks throughout the week. On May 13, a Ukrainian army sergeant Pavlo Kolesnyk was shot dead by a sniper in Donbas.
Has Russia withdrawn troops from Ukraine border? There has been no large withdrawal of the Russian troops from the Ukraine border, Ukraine's Foreign Affairs Minister Dmytro Kuleba said in an interview with DW.
"There is no withdrawal adequate to the number of Russian troops and military machinery assembled at the border with Ukraine and in the occupied territories. What is happening cannot be called a withdrawal. Russian forces largely stay where they are," the Foreign Minister said.
"What has changed is a drop in military rhetoric. That is true, but the threat is still there. In the Soviet Union they had show trials, trials without justice. What we now observe is a show withdrawal, a withdrawal without removal of forces. We should remain vigilant about that," Kuleba added.
---
Putin reacts to Medvedchuk's court-ordered house arrest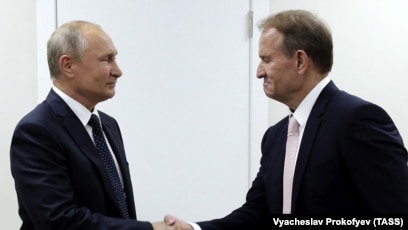 Last week, Viktor Medvedchuk was indicted on a treason charge. Court ordered him into house arrest during the pretrial investigation.
Read also: "Court places Medvedchuk under house arrest: what is happening?"
On May 14, Russian President Vladimir Putin commented on the house arrest of his crony.
Predictably, he criticized the Ukrainian government's move. "Looks like in Ukraine, everyone working with the Russian Federation will be tried," Putin was quoted as saying by "RIA Novosti".
The Kremlin chief presents Medvedchuk's house arrest as a crackdown on opposition in Ukraine.
"What is now happening (in Ukraine) is obvious cleansing of the political field. National media are shut down. It goes unnoticed by the western partners, which is not to say that they encourage those decisions."
"Those are selective, politically motivated decisions against those who cooperate with Russia economically, while many including high-ranking government officials have been running businesses in Russia and Crimea for years, all unnoticed."
"That's a politically motivated and selective decision aimed at cleansing the political field from the forces which advocate for a peaceful settlement of the crisis in Donbas and good neighbor relations with Russia," Putin said.
He also mentioned that Ukraine is a potential threat to Russia.
"Ukraine is gradually and irreversibly being turned into an antipode to Russia, some sort of anti-Russia that would constantly keep us on alert about the security of the Russian Federation," Putin was quoted as saying by state-run TASS.
---
Sixteen myths and misconceptions that shape Western thinking on Russia: Chatham House report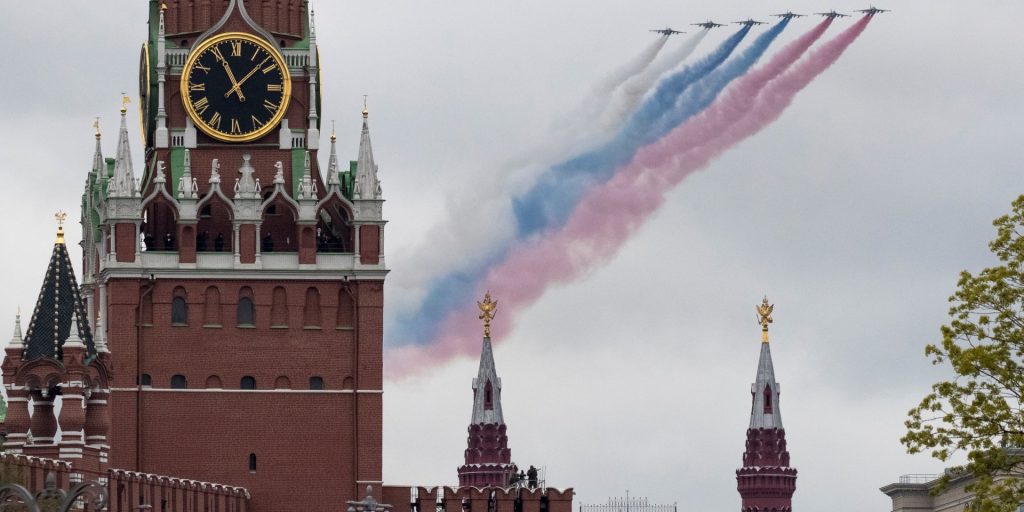 Russia will proceed with acts of aggression, while the West's attempts to normalize the relations with Russia will continue to fail as Russia's strategic goals and values differ irrevocably from those of the West. That's one of the findings outlined in a recent report by the Chatham House, London-based Royal Institute of International Affairs.
On May 13, the reputable foreign policy think tank released a report that deconstructs 16 of the most prevalent myths and misconceptions that shape contemporary thinking on Russia in the West (in Europe and North America). Follow the link to read the report in English.
Deconstruction of those myths is crucial as they have a "detrimental impact on the design and execution of policy" toward Russia, Chatham House analysts say.
"Underpinning our analysis is the essential argument that, contrary to wishful thinking on the part of many Euro-Atlantic politicians and policymakers, there is little prospect of Russia becoming a more constructive and cooperative partner for Western governments in the foreseeable future," the report reads.
"Well-meaning efforts to 'improve' the relationship with the Kremlin are thus likely to founder, as Russia's strategic goals, values and understanding of interstate relations differ irrevocably from those of the West," the authors proceed.
Analysts call on the Western policy-makers to revise and re-evaluate their stance on Russia, drawing on the deconstructed myths and misconceptions.
"That said, in one respect the relationship with Russia is predictable: the analyses presented in this report strongly suggest that Russia, for the foreseeable future, will continue to trample on internationally accepted principles of behaviour and commit further aggressions undeterred, using some of the myths below as justification," the report concludes.
---
How Kremlin Targets Western Bilateral Relations
Here's the latest infographics by UCMC's Hybrid Warfare Analytical Group highlighting the Kremlin's influence operations abroad set to target bilateral relations between the Western states.
---
How Ukraine is fighting COVID-19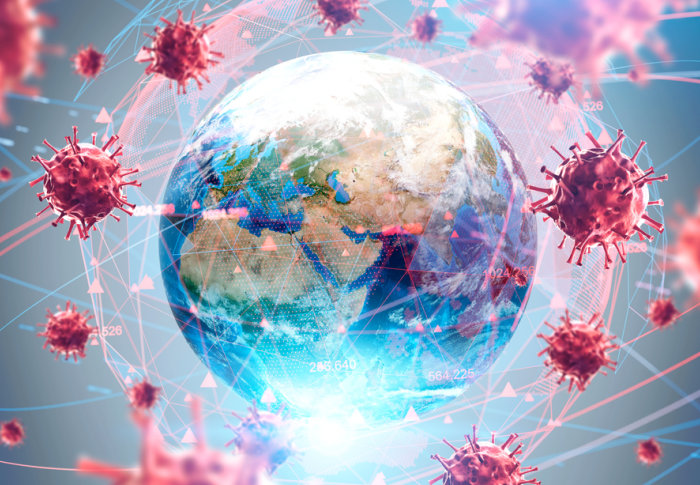 Ukraine comes down from another wave of the coronavirus pandemic. On May 16, Ukraine recorded 2,136 new coronavirus cases, 6,869 recoveries, and 109 deaths. Hospitalized were 1,260 patients with suspected or confirmed COVID-19.
Throughout the pandemic, the country has reported 2,156,000 coronavirus cases, 1,864,593 recoveries, and 48,184 deaths.
Ukraine now has the 19th-highest coronavirus case total in the world. Also, Ukraine ranks sixth in Europe by the daily number of infections, and second by the daily deaths.
Starting February 24, Ukraine has been under an "adaptive quarantine", where each region enacts its own restrictions based on the local coronavirus situation. There are "green", "yellow", "orange", and "red" zones.
None are currently "red" or "green", the country map is colored "yellow" and "orange".
Vaccinations. Since COVID-19 vaccine distribution began, 940,160 doses have been administered in Ukraine, fully vaccinating 18,394 people. Some 940,158 people have received the first dose of a COVID vaccine.