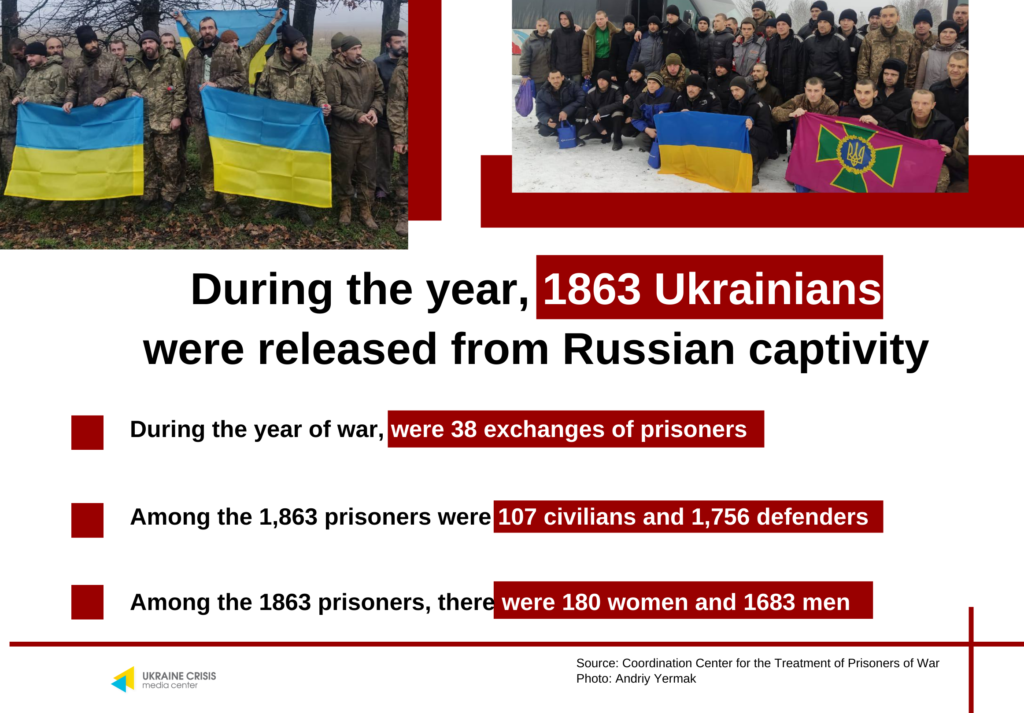 Over the past year, 1,863 Ukrainians have been released from Russian captivity. This was reported by the Coordination Headquarters for the Treatment of Prisoners of War.
Among the 1,863 citizens, there were 180 women and 107 civilians.
Тhe bodies of 888 defenders have been returned
At the same time, about 3,000 more defenders remain in captivity.