Over the past 24 hours, on May 29, five civilians were killed and at least 10 were injured in enemy shelling in the Donetsk region. Information about Luhansk region and some districts of Donetsk region is being clarified.
This was reported by the press service of the Joint Forces.
Russian troops fired on 46 settlements in Luhansk and Donetsk regions. Among them: Severodonetsk, Lysychansk, Pryvillia, Novodruzhesk, Bilohorivka, Zolote, Hirske, Komyshuvakha, Toshkivka, Vrubivka, Ustynivka, Marinka, Pisky, Vodiane, Opytne, Avdiivka, Toretsk, Sviatogorsk, Bakhmut, Lyman, Soledar, Niu-Iork, Kalyynove, and other cities, towns, and villages.
The enemy destroyed and damaged 67 civilian objects, including: 60 houses, a railway shop of the coke plant, a shopping center, a house of culture, a police station, an electric substation, water supply, garages, cars.
Pyrotechnics of the SES units of the Joint Forces group found and neutralized 31 explosive devices in the Pokrovsk and Volnovakha districts of Donetsk region.
7 large fires caused by enemy shelling in Avdiivka and Lysychansk were eliminated.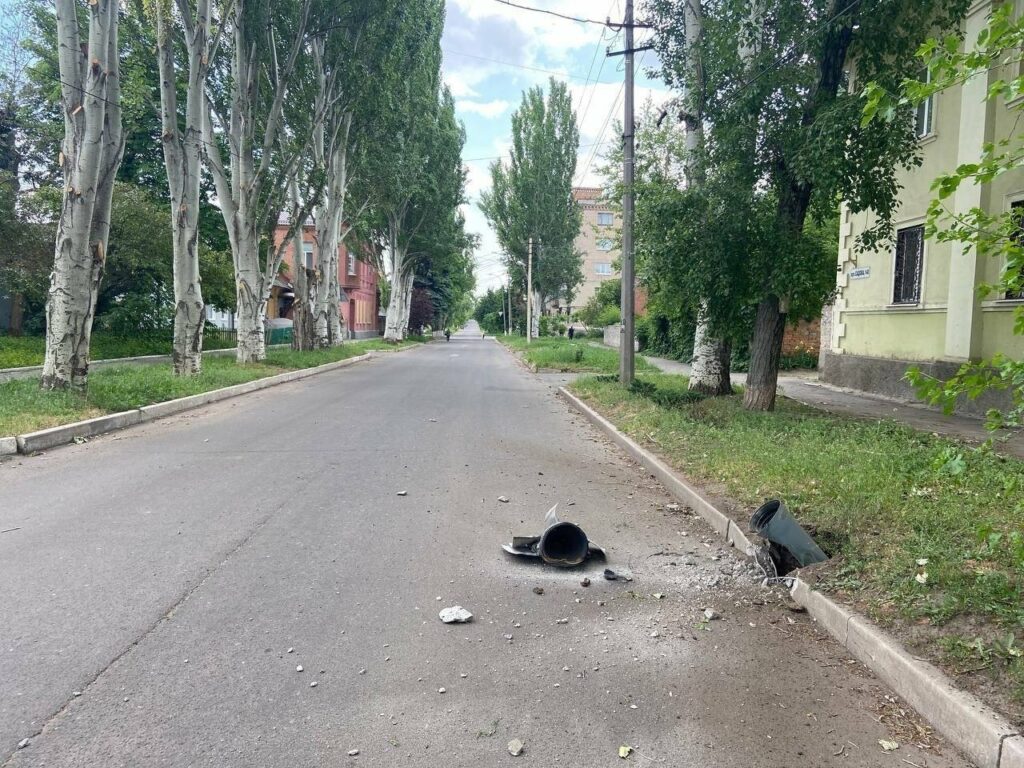 Over the previous day, rescuers evacuated 1,252 people from combat areas, three of them from Luhansk region.
SES officers are delivering water and humanitarian aid to the worst-hit areas under enemy fire. During the day, assistance was provided in Bakhmut, Toretsk, Marinka, Krasnohorivka, Kostiantynivka, Pokrovsk, Lysychansk.
Donetsk region
According to Pavlo Kyrylenko, head of the Donetsk Regional Military Administration, on May 29, the Russians killed three civilians in the Donetsk region: 2 in Avdiivka and 1 in Soledar. Four more people in the region were injured.
It is currently impossible to determine the exact number of victims in Mariupol and Volnovakha.
Excluding casualties in these cities, the Russians have killed 447 civilians in Donetsk region since the beginning of invasion and wounded 1,181.
Luhansk region
According to Serhii Haidai, head of the Luhansk Regional Military Administration, the Russians entered the outskirts of Severodonetsk, killing two citizens and injuring five. This applies to the northeastern and southeastern outskirts of the city.
Heavy fighting continues for Severodonetsk and Lysychansk. The enemy has used all possible weapons, including aircraft. However, Ukrainian military is firmly defending itself to prevent the enemy from entering the country.
Russian shells killed two Severodonetsk residents and wounded five others. Most of them are residents of one block in the old part of the city. They were preparing food in the yard when the shelling suddenly started.
Two residents of Sirotyne were seriously injured. All the wounded received home care and are already in hospitals in Donetsk region.
On May 29, at least 12 houses were destroyed in Severodonetsk, 18 in Lysychansk, 10 in Vrubivka and a house of culture, three in Zolote, and two each in Nyrkove, Mykolaivka, and Viktorivka.
The Russians are transferring ammunition and equipment in large numbers to the Severodonetsk area.
Since the beginning of the Russian invasion of Ukraine, 334 civilians have been killed in shelling and bombing in the Luhansk region.