Situation in the combat zone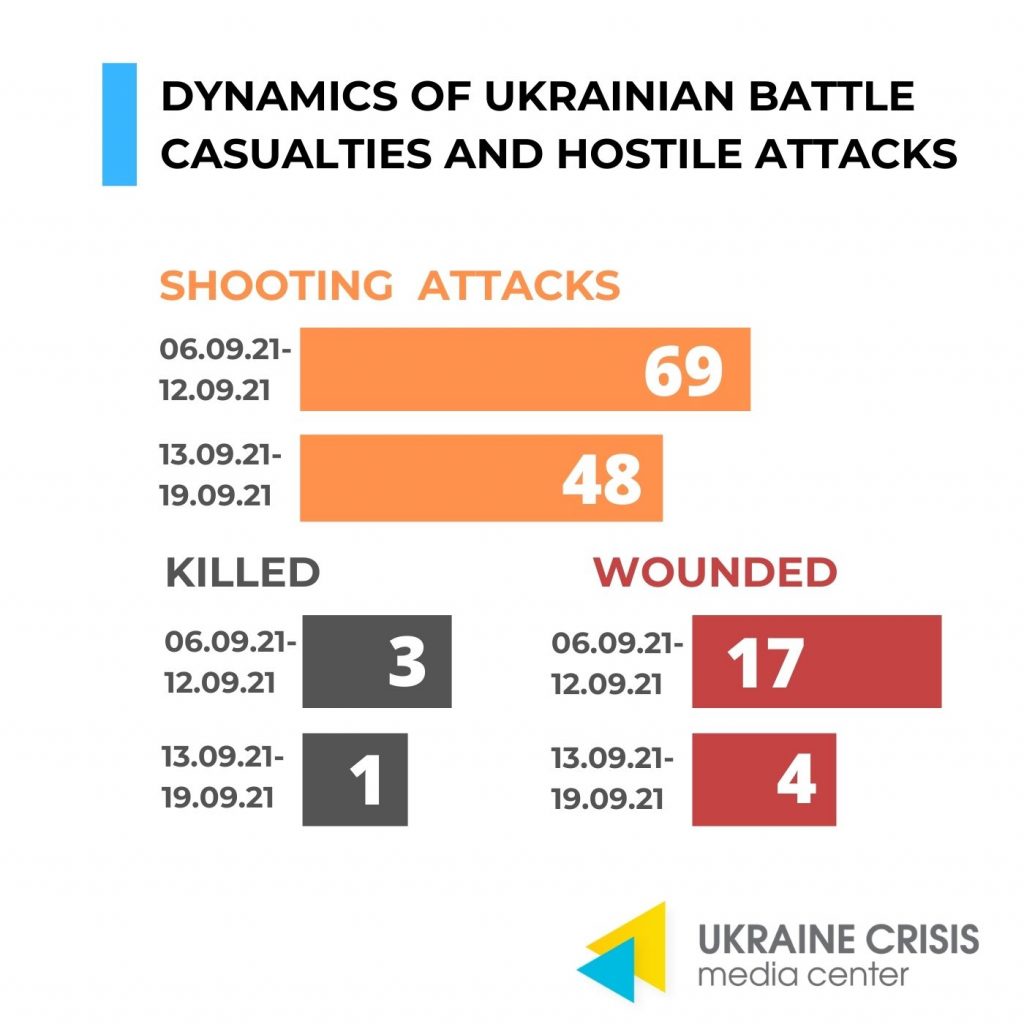 Russia-backed militants continued to violate the ceasefire agreement. A Ukrainian service member was wounded in action, the Joint Forces command said in a morning report on September 20.
On September 19, the Ukrainian troops' positions came under fire. Two of the attacks involved the use of Minsk-proscribed weapons. The Joint Forces of Ukraine also detected an unmanned aircraft violating the airspace.
How the Kremlin uses residents of occupied territories of Ukraine in parliamentary vote
Russia's three days of voting for its parliament, the State Duma ended Sunday. Voters cast ballots in person and voted online. The authorities barred opposition candidates from running for Parliament, while labeling some organizations as extremist, jailing opponents, and denying registration to the contenders.
Exit poll results show Putin's United Russia party carrying over 45 per cent of the vote. The Communist party received over 20 per cent.
Vladimir Zhirinovsky's LDPR party (8.7 per cent) and A Just Russia party (7.9 per cent) are to be likely elected to the Russian parliament.
Other parties do not get over the threshold, the exit poll by INSOMAR company said.
With nine per cent of votes counted, United Russia got 38.5 per cent of the vote, the Communist Party – 25.1 per cent, LDPR – 9.6 per cent, New People – 7.8 per cent, and A Just Russia got 6.6 per cent of the vote, the election commission said.
Residents of the occupied territories of Ukraine vote in the election. Some 150,000 people in the temporarily occupied territories of Donetsk and Luhansk regions voted in the election to the Russian Duma, Russian officials say. Ahead of the vote, Moscow was massively issuing Russian passports to residents in the occupied territories.
"That is a rough number," Kirill Vyshinsky of Russia's Human Rights Council said, as quoted by TASS agency. "Part of the people residing in the DNR and LNR, Russian passport holders were already registered in the Russian Federation. They voted for both federal parties and candidates in single-seat constituencies. According to the central election commission, as of 15:45, more than 150,000 people have cast their votes. I repeat once more, that is a rough number showing remote voting in Donbas," Vyshinsky said.
That is the largest number of voters from outside Russia, he said. The flow of voters was "huge", as they made a total of 1,400 trips from occupied Donbas to Russia in three days to vote. More than 650,000 residents of Donetsk and Luhansk regions had received Russian passports, Vyshinsky added.
New infographic by UCMC's Hybrid Warfare Analytical Group shows the Kremlin pushing the residents of the occupied territories of Ukraine to vote in the Russian parliamentary elections.
President Zelenskyi starts another visit to U.S.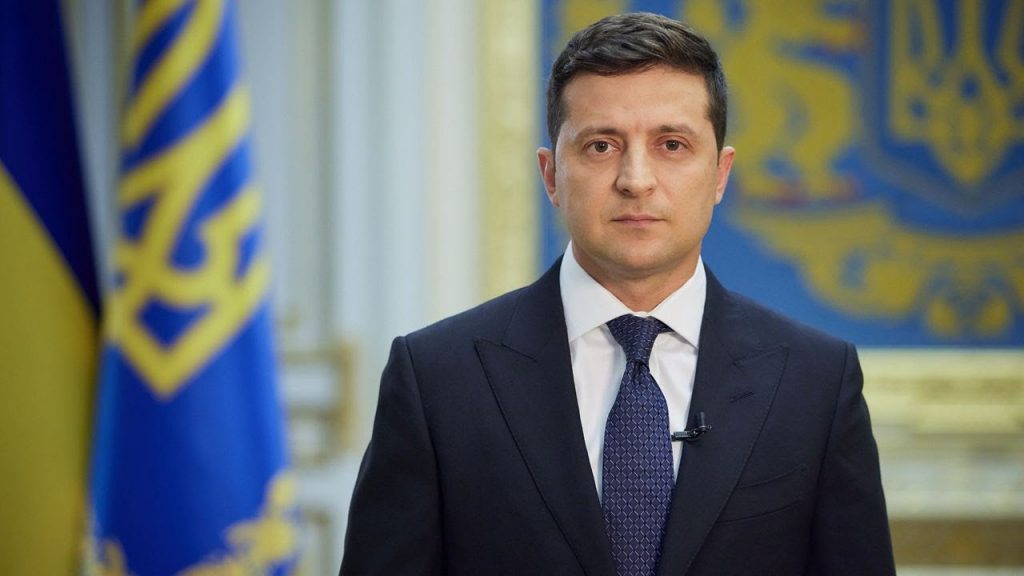 The Ukrainian President will speak at the UN General Assembly meeting, the President's press secretary Serhiy Nykyforov said. He is set to meet with heads of state and representatives of international organizations including the UN Secretary-General. Zelenskyi will also meet with business community and the Ukrainian community in the U.S.
The President's visit to New York takes place amid the General Debate of the UN General Assembly on September 21-27.
National Security and Defense Council targets Russian security officials involved in Navalny poisoning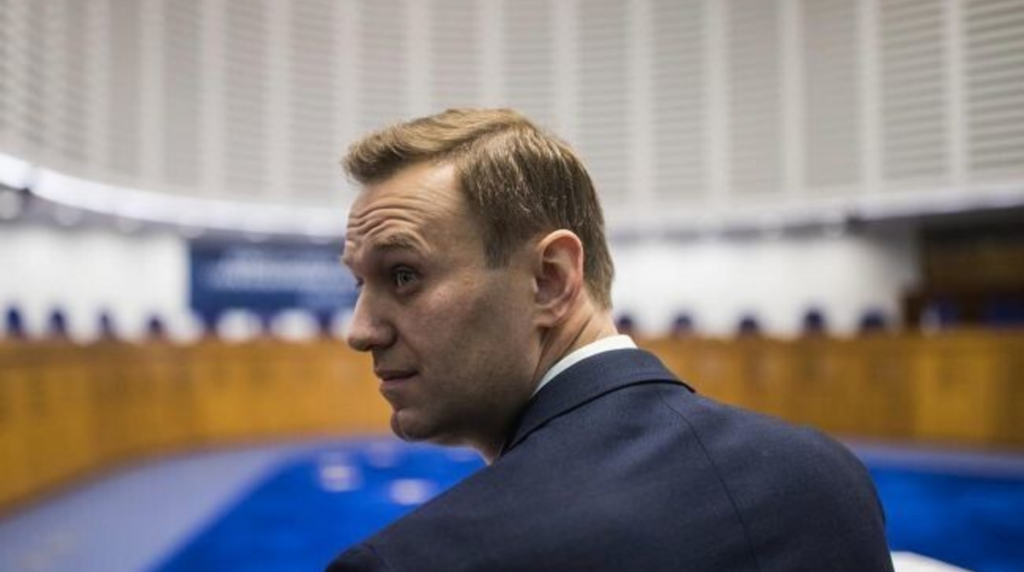 The National Security and Defense Council of Ukraine imposed sanctions on seven officials of Russia's Federal Security Service (FSB) complicit in poisoning of opposition leader Alexei Navalny, the Secretary of the Council Oleksiy Danilov said in a news conference.
Kremlin critic Alexei Navalny was poisoned with the nerve agent Novichok in Russia on August 20, 2020. A similar nerve agent was used against former Russian intelligence officer Sergei Skripal and his daughter Yulia in Salisbury, in the UK in 2018. Navalny was hospitalized in Omsk, and later moved to Berlin's Charite hospital.
Three independent laboratories in Germany, France, and Sweden, and the Organisation for the Prohibition of Chemical Weapons confirmed that he had been sickened by Novichok. Russia denies all allegations.
The FSB's unit Criminalistics Institute played a key role in poisoning Navalny, a joint investigation by Bellingcat and The Insider found. Navalny's poisoning was carried out by the unit's eight officials that tailed him starting in 2017.
On February 2, 2021, Navalny was jailed for three and a half years for violating the terms of a suspended sentence relating to an embezzlement case. He and his brother Oleg were accused of defrauding a Russian subsidiary of the French company Yves Rocher.
How Ukraine is fighting COVID-19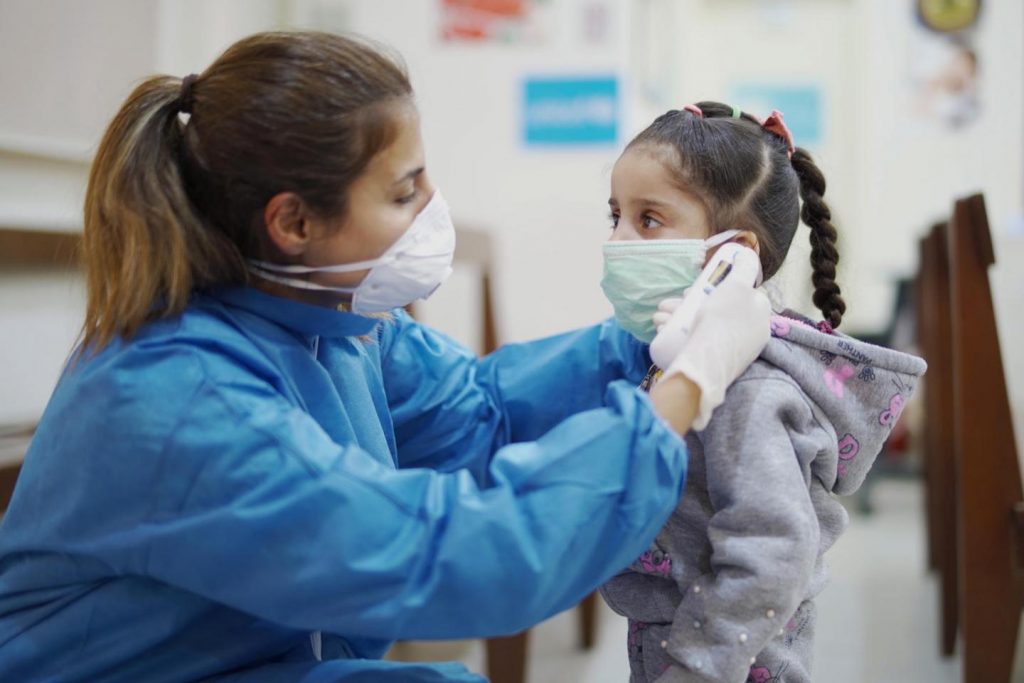 The coronavirus situation in Ukraine is worsening quickly. On September 19, Ukraine recorded 2,265 new coronavirus cases, 44 deaths, and 565 recoveries. Hospitalized were 1,255 people with suspected or confirmed Covid-19. Last week, daily cases peaked at 6,000. On weekends, the daily average of new cases drops.
Vaccinations. Since the vaccinations began in Ukraine, 6,304,014 people have received the first dose of a COVID-19 vaccine, and 5,152,834 people have been fully immunized (two of them received one dose abroad), the Health Ministry reported.