In Mariupol, the occupiers are evicting people to the streets under the pretext of demolition. Petro Andriushchenko, adviser to the mayor of Mariupol, reports about it in his Telegram channel.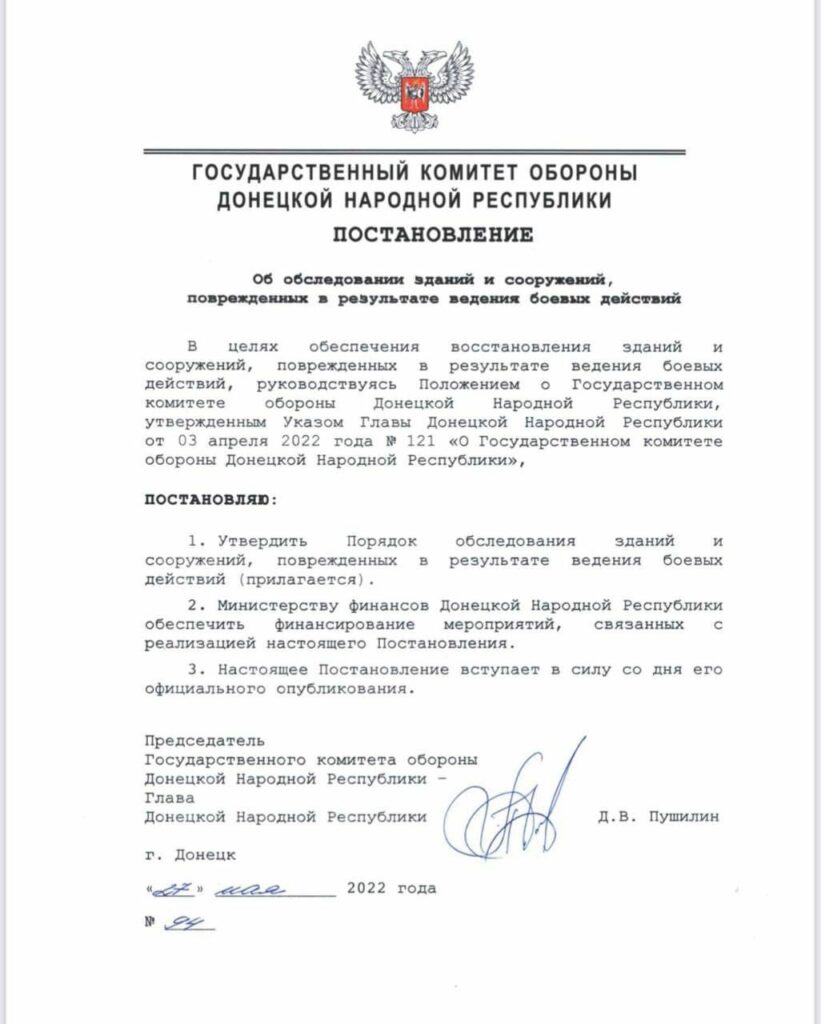 "The occupying authorities of Donetsk region have started assessing the level of damage on the basis of the recently adopted procedure by their ringleader Pushilin. The occupiers are preparing to demolish most of the buildings affected by the shelling. For two days, mobile teams from the Russian Ministry of Emergencies and the military patrol the surviving apartments. They warn that relocation will take place with the beginning of demolition of buildings," Andriushchenko announced.
In addition, Russians want to house elderly people in dormitories on Budivelnykiv Avenue. And their apartments will be occupied by people involved in work in the seaport, the Ilyich steel plant, and the dismantling of debris.
Civilians are given two weeks to search for housing if they do not agree to relocate.
"Owners of buildings which are planned to be demolish, regardless of the condition of the apartments, are literally evicted to the street. When asked where to live, they answer that it is not a matter of the occupying power. Thus, the occupiers are implementing two scenarios at the same time – forced deportation to Russia and forced to work for people of working age," stressed the mayor's adviser.
Russians steal expensive medical equipment in Mariupol – Andriushchenko
The occupiers opened a "children's center" in the dilapidated building in Mariupol
In Mariupol, Russians plan to introduce Russian "educational standards"
The Russians offer to get "education documents" in the ORDO